VIRTUAL MUSEum
TESTIMONIES FROM THE PAST

Blera: the dado tomb
This type of funerary monument consists of a chamber carved out of a block of rock or tuff or built from the beginning and, in this case, isolated on all four sides (Dado Tomb proper).
The access door can be a real passage that allows walking inside or a fake carved or painted door.
Inside there are one or more burial chambers that reproduce a domestic environment, with banks for the deceased.
The actual burial chamber is located below the Dado facade. Outside, a staircase leads to the top of the Dado where funeral worship was practiced.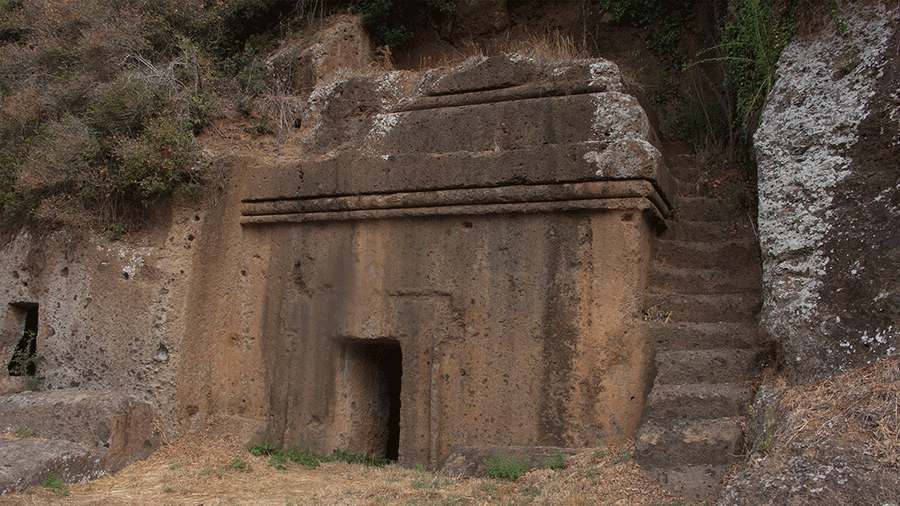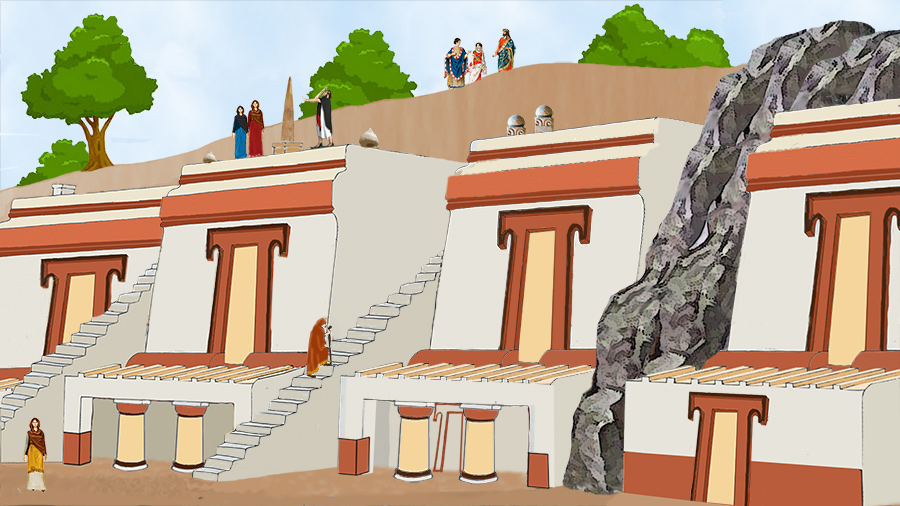 Norchia: the rock tombs
Since the Etruscans believed in a life beyond death, the tomb was conceived as a new home, which could vary in shape and size depending on the social rank of the deceased. The rock tombs of Norchia have facades reminiscent of those of palaces and the appearance of sumptuous residences.
They were funeral monuments intended for aristocrats or priests.
In this type of funeral monument, the actual burial chambers were accessed through an inlet located in the open space in front of the facade, which was accessed by a staircase and which was closed and covered after the funeral ceremony.
In this open space, as well as on the upper part of the tomb, which was accessed by side stairways, relatives came to pray and the priests celebrated commemorative ceremonies.